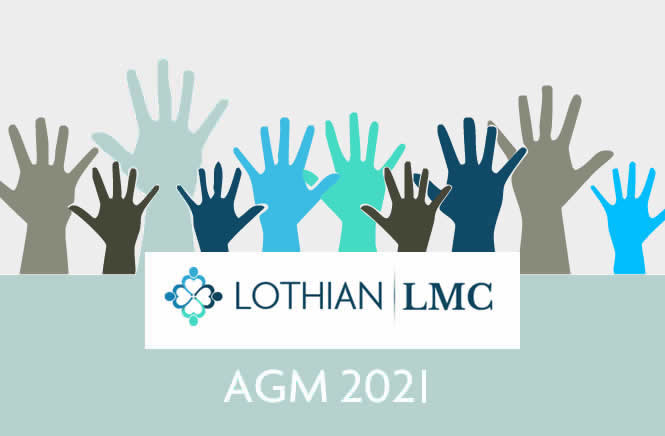 AGM 2021 Lothian LMC.
The Lothian LMC AGM is to be held on Monday 15th March 2021. In light of the current Coronavirus crisis this will be held online. For more information about times and topics please contact us.
Any LMC constituency members who wish to join the AGM should email the LMC office lmc@nhslothian.scot.nhs.uk by 14th March to register their attendance.